J. Vicky Moore (Peters) M.Ed. RYT
Vicky empowers students through her wholehearted and genuine approach to practice. Never have I known an instructor to be so inspiring in the face of a cynical world. - Paul G.

Vicky brings a wonderful sense of play into her classes. She creates an environment wherein her students feel safe to jump, dance, wiggle, laugh out loud, and feel & express the joy of simply being in their bodies. - Claire L.
imperfection,
which allows us all to feel
a little bit more
like ourselves
Bio: Vicky first discovered Yoga through a back door via modern dance almost twenty years ago. Her dance teacher, Isabella Brown, incorporated yoga breathing techniques (pranayama), warm-ups (pratapana), and postures (asanas), to balance and reinforce her student's endurance and body awareness. Unexpectedly, the practice of yoga in dance lead Vicky to further inquire into yoga's mindful and restorative benefits. She has been practicing yoga ever since with curiosity, eagerness, and a never-ending love of the human body's awe-inspiring mind/body/heart connection.
She received her 200hr certification through a month-long residency at Kripalu Center for Yoga and Health in Lenox, MA. She is currently pursuing her 500hr through Kripalu and has completed a 500 module on Pranayama and Meditation, as well as, a 500hr module on Transformational Teaching. Vicky was honored to be a part of the founding faculty for the Yoga Aliance Certified Blossom 200hr Yoga Teacher Training in Laramie, WY, creating and guiding the Pranayama and Meditation Intensive for its first three years.
Vicky is a teacher's teacher. She anchors into where her students are and not only meets them where they are, yet celebrates it. Her broad experience (ranging from children, to university athletic teams and community event participants, to weekly regulars at an intimate studio) reveals an instructor who is both at home and yet continually evolving too. She isn't impressed by fancy props or funky music, at the same time she'll teach in a tutu and DJ quite the play list now and then. There is an innate marriage of humor, vulnerability, strength, and reverence throughout her teaching.
When not teaching yoga, Vicky is a educator, writer, hiker, playful artist, mindful practitioner, and inquisitive cook. She feels most at home shaping learning spaces, as well as, delving into any tactile creation, particularly those involving glitter glue.
Vicky lives with husband, son, their tamed animals, and the wild ones, in the mountains outside of Denver, CO. To learn more about Vicky, visit her blog at LoveSpun Wilderness.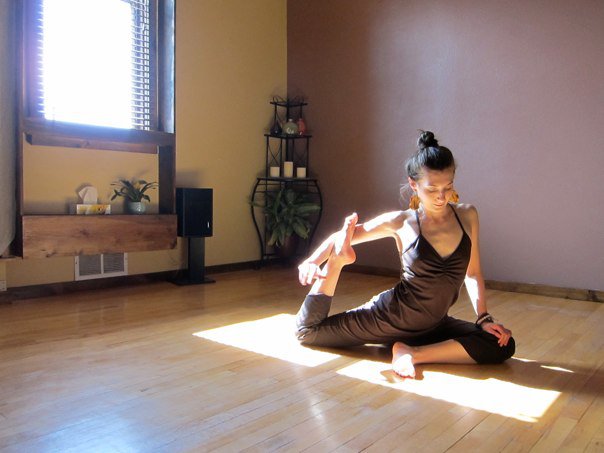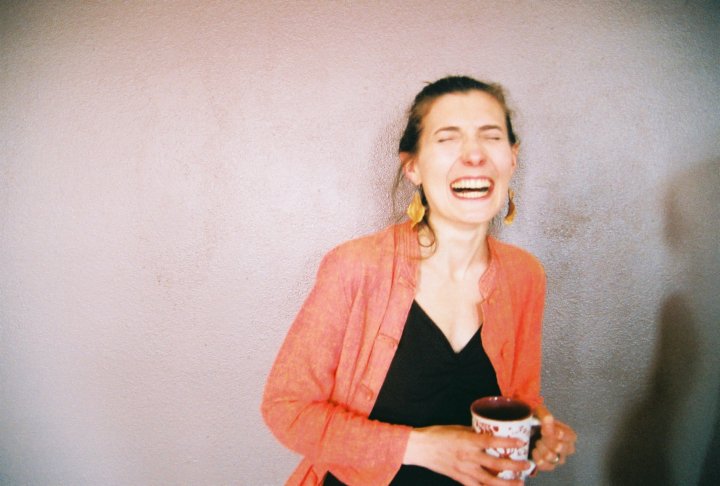 The trees ahead and bushes beside you
Are not lost.
Wherever you are is called Here,
And you must treat it as a powerful stranger,
Must ask permission to know it and be known.
The forest breathes.
Listen. It answers,
I have made this place around you.
If you leave it, you may come back again, saying Here.
No two trees are the same to Raven.
No two branches are the same to Wren.
If what a tree or a bush does is lost on you,
You are surely lost.
The forest knows
Where you are.
You must let it find you.